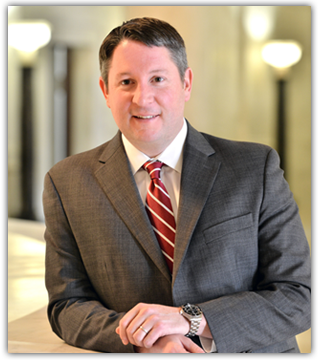 Jason B. Webb
Managing Member
Jason Webb's often heard motto is "You must educate before you can advocate." He believes that policymakers are invariably dependent on concise and accurate information. While the introduction of those conversations is the foundation for advocacy, it's the ongoing discussion and exchange of ideas that tend to build success in the long run.
"If you can reduce complicated matters down to their core principles, then individuals will usually have a better chance of understanding them. Greater comprehension brings with it the likelihood that people will consider different perspectives on an issue. By increasing diverse viewpoints, we can collectively solve complex problems," he says.
For over two decades, Webb has worked in government relations, serving a diverse range of clients that include Fortune 500 companies, trade associations, and nonprofit corporations.
His proficiency includes economic development, environment, finance, healthcare, insurance, natural resources, professional licensure, taxes, and technology.
The son of a coal miner, Webb understands the adage that there is no substitute for hard work. While working his way through college, he completed internships at Merrill Lynch and a trading firm on the Chicago Board Options Exchange and assisted with several Senior PGA Tour events.
Webb received his Bachelor in Business Administration in finance and political science from the Gatton College of Business and Economics at the University of Kentucky.
"You must educate before you can advocate."      ~Jason Webb